Connect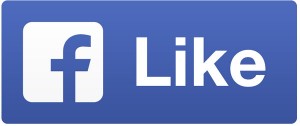 Echoes in Time is a community beyond just the event. If you want to connect with others, or hear of our other updates, you can join our mailing list and like us on facebook:
---
Join our mailing list:
---
We're always looking to make Echoes better! Please send us some feedback.
---
Links
Below is a collection of links to other websites that may be of interest to people interested in Echoes, including the personal or business sites of instructors.
Rewild Portland, environmental education through earth-based arts and crafts.
The Society of Primitive Technology
Official site of Champoeg State Heritage Area
Go to timeanddate.com to view the current weather and forecast for Salem
If you are interested in carpooling, we suggest you arrange your ride through craigslist.
Other Gatherings:
Backtracks, LLC, the sponsor of the Winter Count, Rabbitstick, and Woodsmoke gatherings
Buckeye Gathering in California
Saskatoon Circle Primitive and Traditional Living Skills Gathering
Firefly Gathering, A skills gathering near Asheville, North Carolina
Bridges to the Past sponsors the Between the Rivers Gathering.
Instructor Websites:
Jeff Damm ("Roadkill") hosts his collection of photos and videos from gatherings, hikes, and other projects atneoanderthal.com.
Woniya Thibeault has a new education program in Hood River- a six month live-in apprenticeship called SKILLS FOR REAL LIVING. The program stresses living off the grid, provision of food and shelter and basic goods of human life to lead an integrated life. It integrates organic gardening, permaculture, primitive skills and crafts, modern alternative and technologies. Visit her website at mtdefiancefarm.com/
Kiko Denzer's publishing site, handprintpress.com". Kiko wrote:
If you're interested in publishing your own book(s), I'd be interested in talking about working together — I publish books for "learning by doing" (contradictions, yes!)
Cat Farneman's Herbal Remedies, at PurrfectlyHerbal.com
Leland Gilsen shares his insights into the archaeology of Oregon at Oregon-Archaeology.com
John Kallas's Wild Food Adventures
Chuck Kritzon offers unique modern rock and bone art at PetroGlyphics.com
Tom Prang and Julia Pinnix share their educational activities at apointintime.org.
Matt Richards's website, braintan.com
Dawn Russel's website with information on gardening, birds, and wildlife.
Estabon Fire Primitive Fired Pottery
Other Sites of Interest:
Primitive Ways, a collection of writings by Dick Baugh, Bob Gillis, Norm Kidder, Chuck Kritzon, and Dino Labiste
Hollowtop.com, Thomas Elpel's web portal, and his complete list of primitive skills gatherings
Larry Kinsella's flintknapping site
Lost Valley Educational Center, an intentional community and center for simple living and sustainable education.
FirstWays.com – foraging and other adventures
More Sites We Like:
Cottonwood Institute – Environmental Education And Service-Learning Programs For Schools And Youth Groups Based In Denver, CO
Skin-on-frame Kayaks, Adventures and Primitive Skills
Boulder Outdoor Survival School
Ancient Arts Center: Ancient Arts and Technology
Earth Knack: Stone Age Living Skills
Paleotechnics: Arts & Technologies of Early Peoples
Voyages of Rediscovery: Educational Expeditions on the Columbia River
Chewelah Performing and Cultural Arts Center