Echoes Online 2020 Details
July 19 – 25, 2020
Live Ancestral Skills Classes
Echoes in Time this year is happening *LIVE* on our Facebook event page (follow the button below). This means that you will need to have a facebook account to participate. Each program will be posted in the event page at the time listed on the schedule. So you have to be there to see it live. However, the videos will stay posted after they end, you just won't be able to experience it live.
---
Help with Facebook
If you don't have/don't want a facebook account, Aaron Webster made this great video that explains how to create a dummy facebook account in order to attend the event:
---
Tuition
This year, we do not have the normal tuition. We are simply asking folks to pay what they can with a suggested price of $50-150 sliding scale, and help us reach our fundraising goal of $15,000. The event is public, on facebook, so no one can or will be turned away because they cannot afford to contribute. Please pay what you can in the link below. It's considered a tax-deductible donation:
---
Schedule
Monday July 20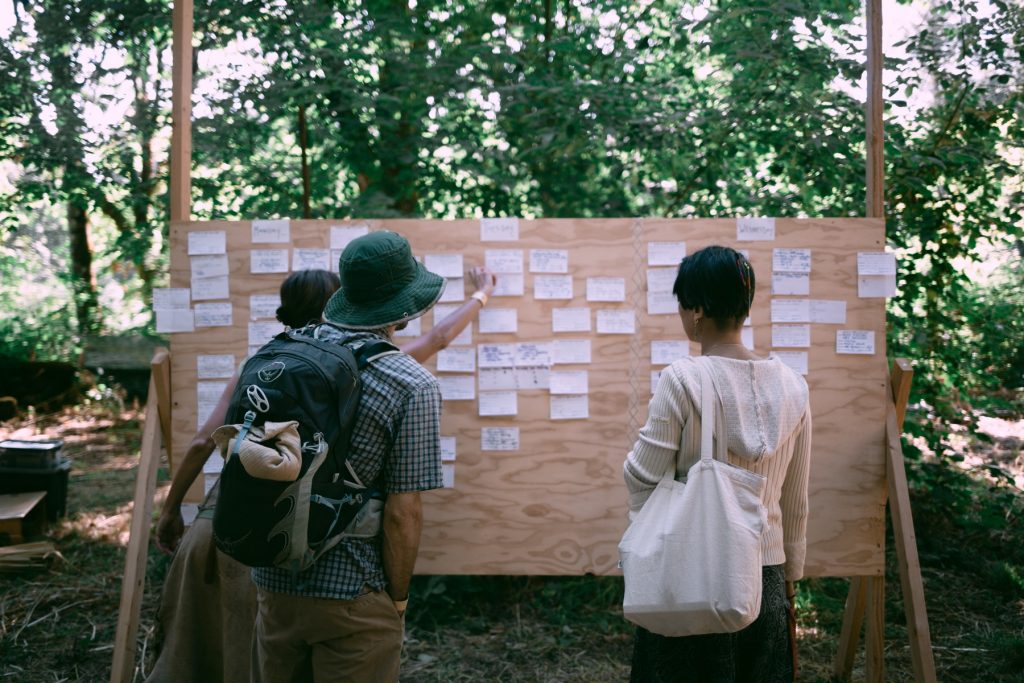 8am-10am | Pottery Part One: Building the Pot w/ Tony Deland
Description: We will go through the process of building a small cooking pot live (Part 1) and then I will demonstrate the process of doing a small firing in your backyard fire pit, with frequent checking live on FB (Part 2). All will be available to download after.
Materials: If you can get Raku clay or some other type of well tempered low fire clay you can follow along. New Mexico clay company sells the clay I will be using.
---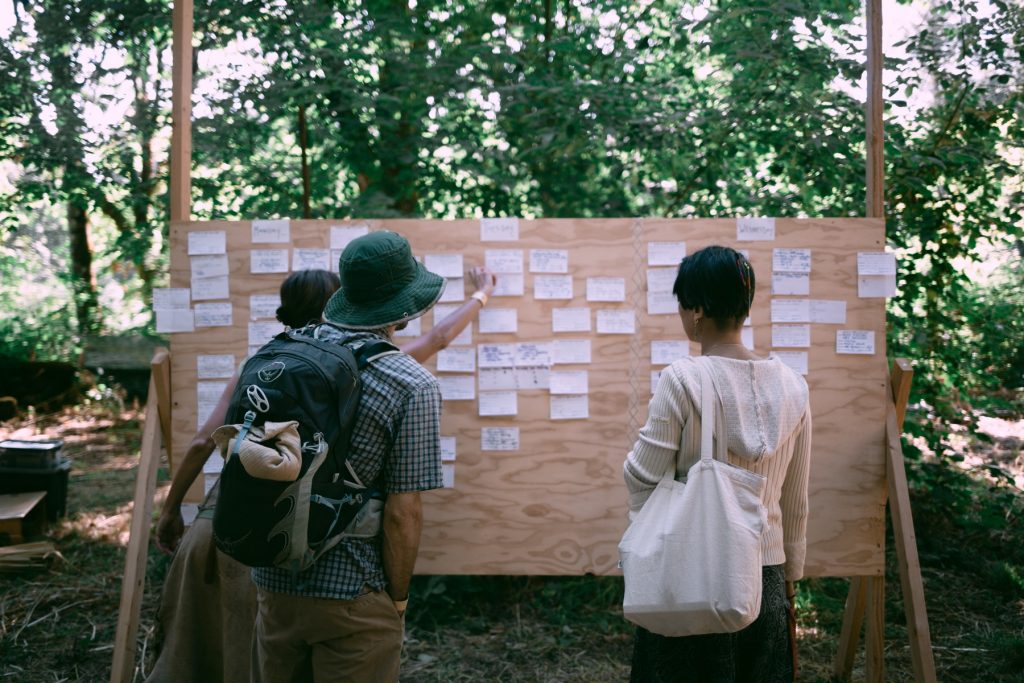 10am-12pm | Macrame Wall Hanging Style Plant Hanger w/ Janessa Bautista
Description: Learn to make a macrame plant hanger using the basic macrame knots.
Materials: rope, stick, and big beads (optional)
---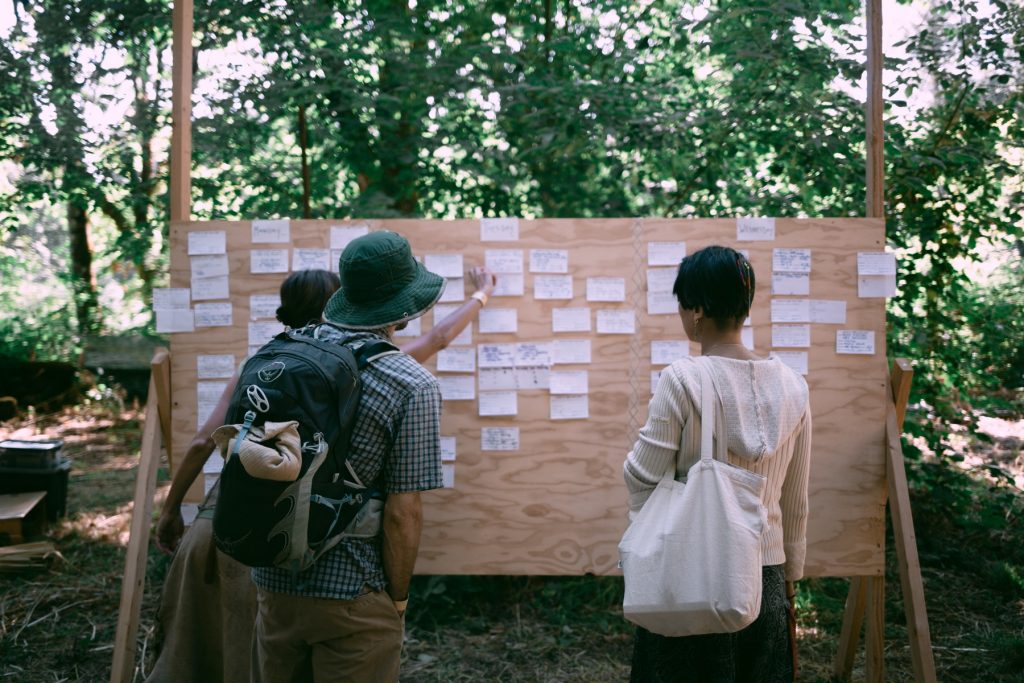 1pm-3pm | Finding and Growing Fibre Plants-fibre processing: flax, nettles and blackberry w/ Sharon Kallis
Description: Sharon will do a talk and demonstration of stripping fibre from both nettle and blackberry stalks, and talk about bast fibres plants we can find or grow, including practicalities for land and plant reciprocity. Participants are encouraged to have a few plant stalks on hand to process if they wish to try along from home. First part of session is talk and demo/second part will be interactive for questions and answers around materials processing
Materials: fresh young blackberry canes, nettle stalks, fireweed (pre-flower open). work knife, water bowl, wet towel
---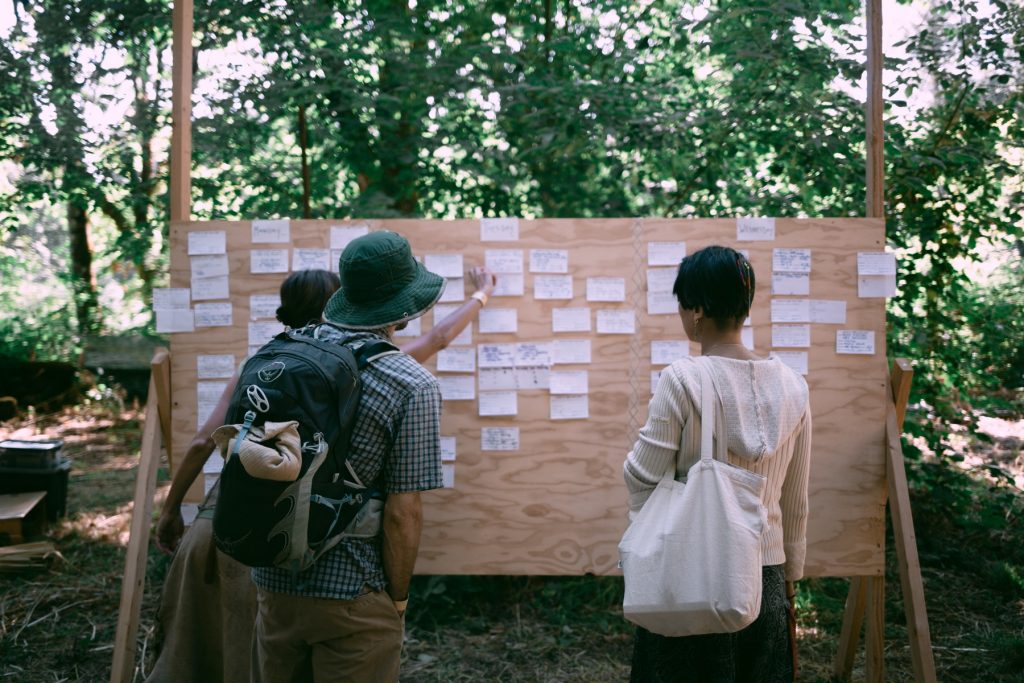 3pm-5pm | TBA
Description:
Materials:
---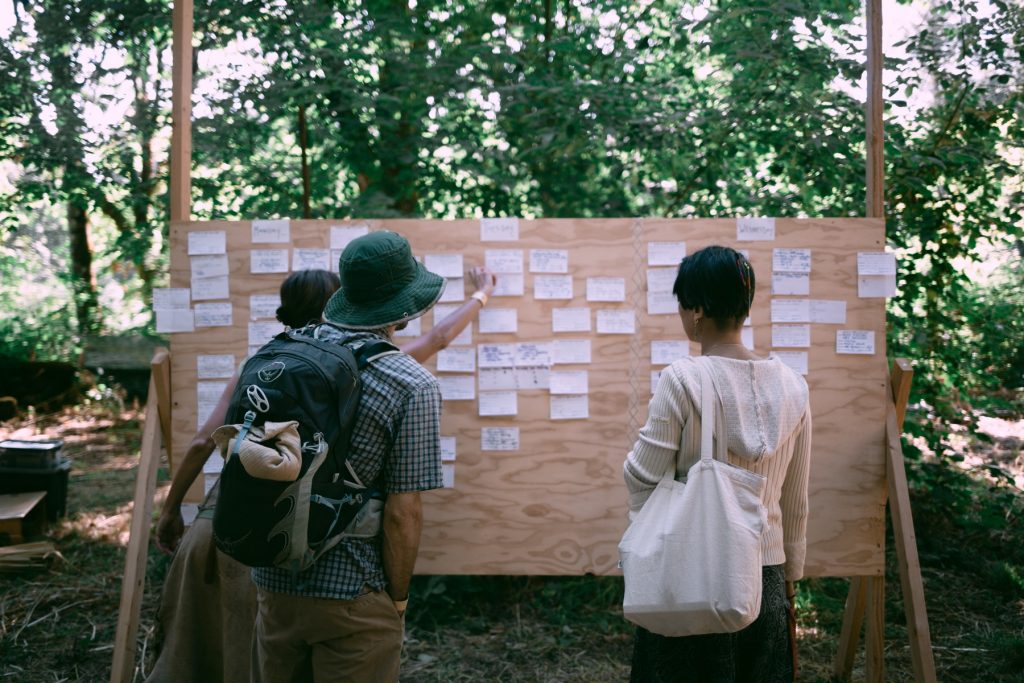 7pm-?pm | Philosopher's Fire: Rewilding 101 w/ Peter Michael Bauer
Description: Peter Michael Bauer will talk about the basics of understanding what rewilding means.
Materials: Notebook & Pen
---
Tuesday July 21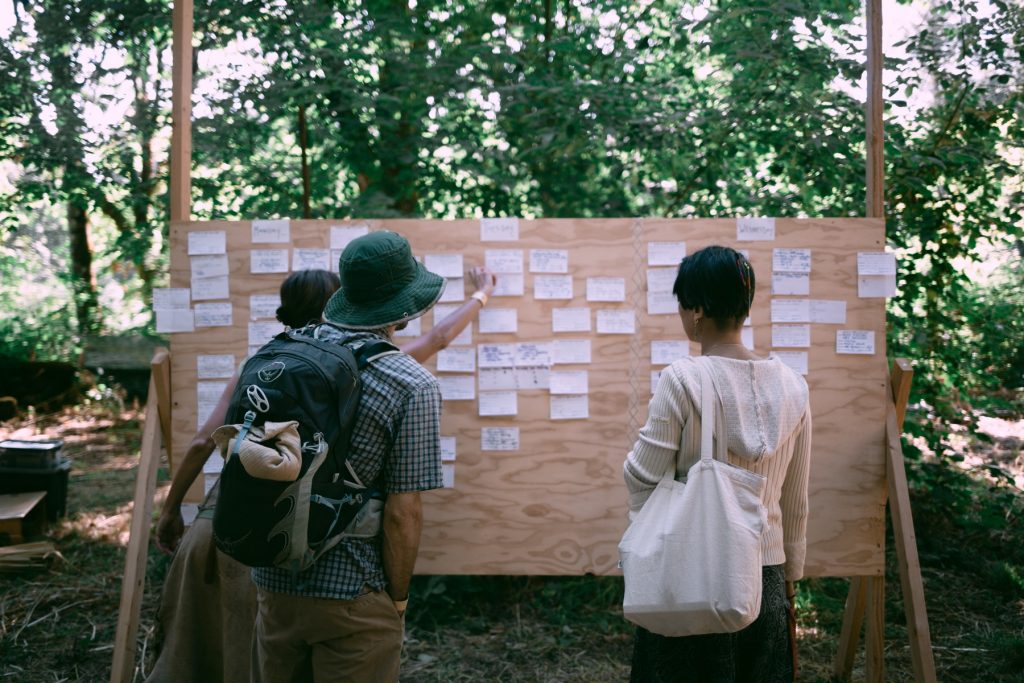 8am-10am | Natural Dyeing; leaf printing on fabric w/ Bree Lichnovsky
Description: This is a demonstration of using commonly found plants to make leaf prints on fabric. We will discuss general dyeing principles and I will demonstrate the creation of leaf printed silk scarves. If time allows, we will discuss my experiments with ammonia method lichen vat dyes.
Materials: None
---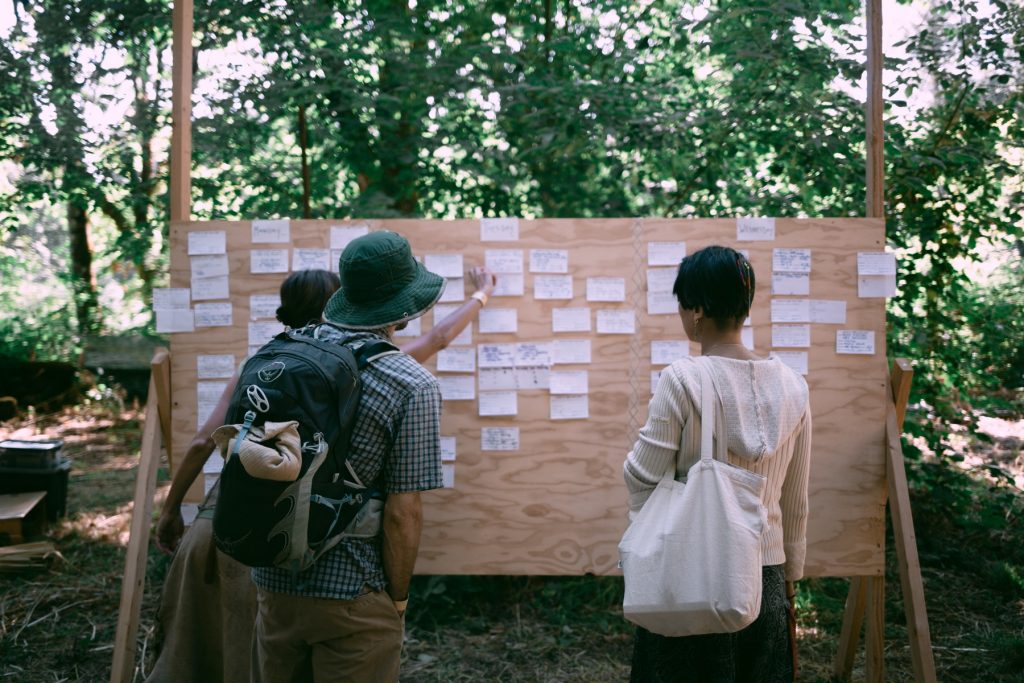 10am-12pm | Hornanating (wind-instrument building) w/ Mr. Fire-Man (AKA David Gowman)
Description: A review and sampling of various build techniques for wooden trumpets. Methods demonstrated will include: general build plans for fuhorns (an overview with samples). elderberry pith removal. elderberry tube splitting and scraping. scraper manufacture. tube chamber hollowing. segmented curve building. carving techniques for bentknife and gouge. Inner varnish. Outer varnish. Playing methods and tips.
Materials: dry elderberry branches. a fine toothed saw. sandpaper. a flat surface. bentknife. straight knife. gouges. wood glue. clamps. coat hanger wire or some equivalent. hammer. grips.
---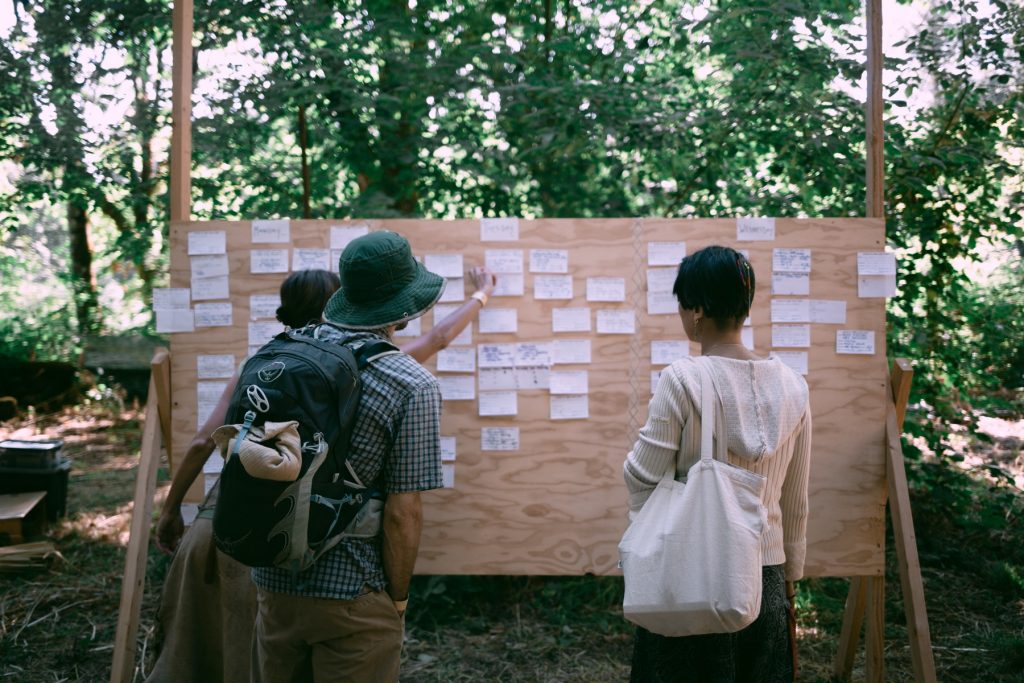 1pm-3pm | Cordage Fiber Plants w/ Tamara Wilder
Description: Discussion and presentation of samples of a large number of plants that can be used for making string. We will talk about identification, where to find them and how to process the fibers.
Materials: None
---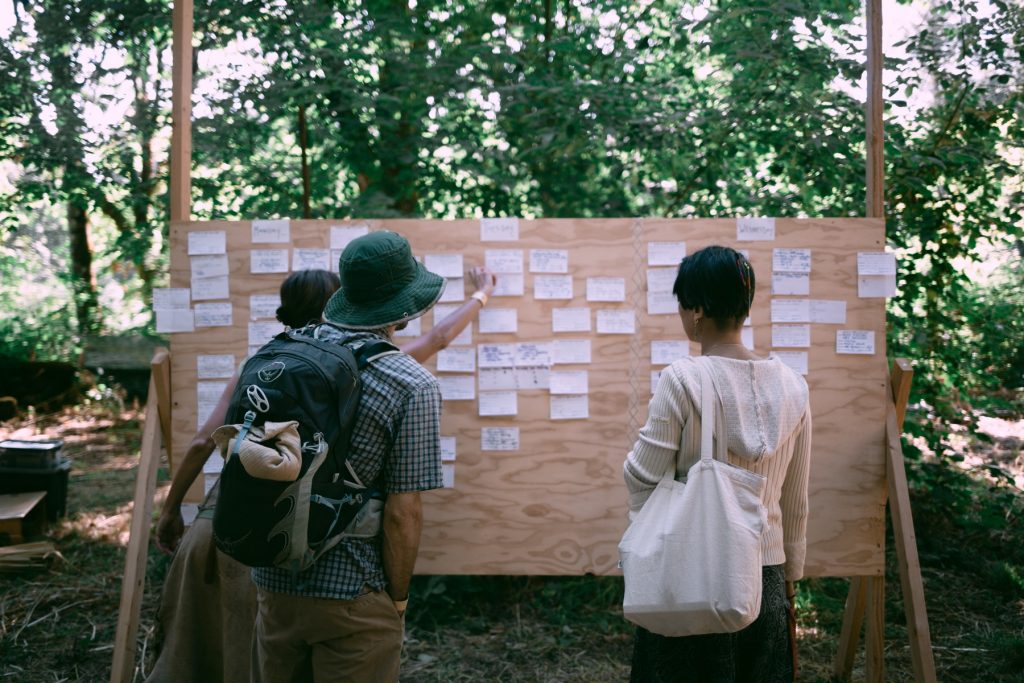 3pm-5pm | Salmon Egg Pigment Paint w/ Juliet McGraw
Description: This demonstration walks participants through the process of making a charcoal and egg based paint based on Chinookan paint-making processes. The very first part of the class will be a demonstration where I parse out a full skein of salmon eggs and press them out to make a small batch of salmon-egg paint. Afterward we will get right down to the paint making, beginning with grinding and sifting the charcoal for our pigment. Then moving on to preparing the suspension of egg yolks and blending the mix. Finally we will paint. While we paint I will share a bit from our education program about Chinookan art and other interesting tidbits from caring for the Cathlapoltle Plankhouse. Hopefully many will be comfortable sharing out their paintings and what the process of making the paint was like for them. I usually teach this activity to 3rd/4th/5th graders so this is a very family friendly activity. Expect to get messy if you wish to follow along with your own supplies. Otherwise just join in for a watch and feel free to ask questions.

Materials: charcoal (from burned wood, not cooking briquettes)
mortar and pestle
flour sifter/screen
bowl to catch ground charcoal pigment
chicken/duck/goose egg(s)***[this will be your substitute for salmon eggs]
yolk separator (optional)
coffee stirrer
paper
paint brushes
optional: ground ocher
The number of eggs needed depends on how much paint you want to make, think, "How many yolks do I need to make enough paint for my project?" I usually collect the eggshells, leftover paint, etc. in small compo stable bags. If you're making a big batch of paint you can set the egg whites aside for cooking later.
---
Wednesday July 22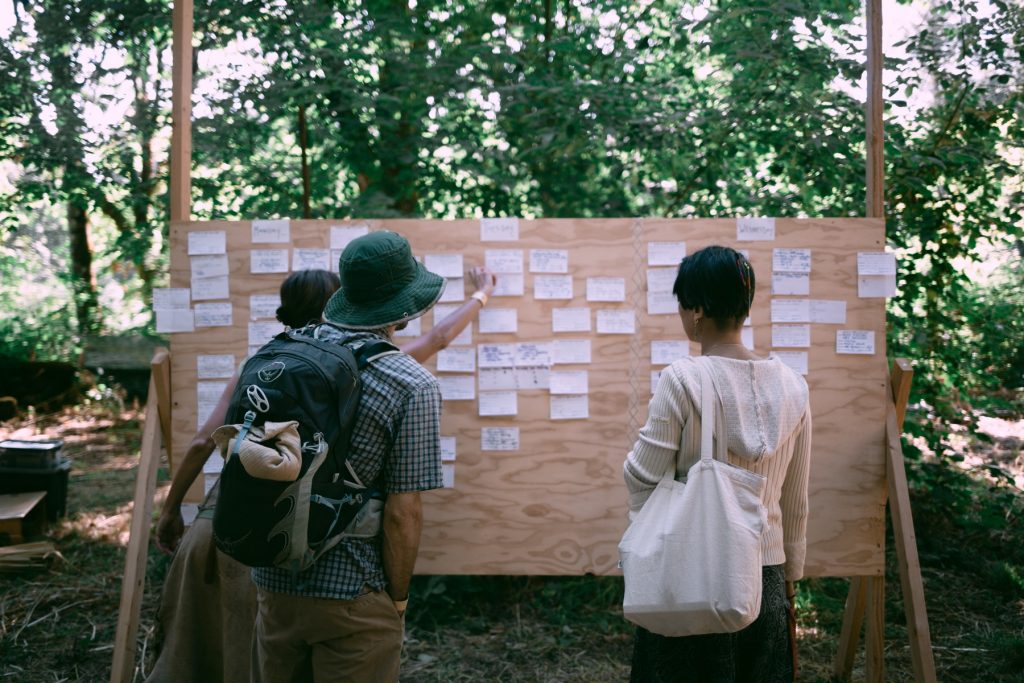 8am-10am | Friction Fire with Bow-drill with Peter Michael Bauer
Description: The bow-drill is one of the most common global methods for making fire-by-friction. This is a great way to make fire from scratch in most environments. It is an ancient technology that can be used today to understand more about humanity, impress your friends at parties, or save you and your loved one's lives in a survival situation. In this program, I will demonstrate what makes a bow-drill work; how they are constructed, and how to operate them. Get a taste, take notes, so that you can try to replicate this at a later time on your own. If you want to follow along and make a set with me, or make one beforehand I will also teach the ins and outs of trouble-shooting our kits to learn how to make them work properly. We will spend the last hour practicing with our kits and asking me questions for assistance.
Materials: TBA
---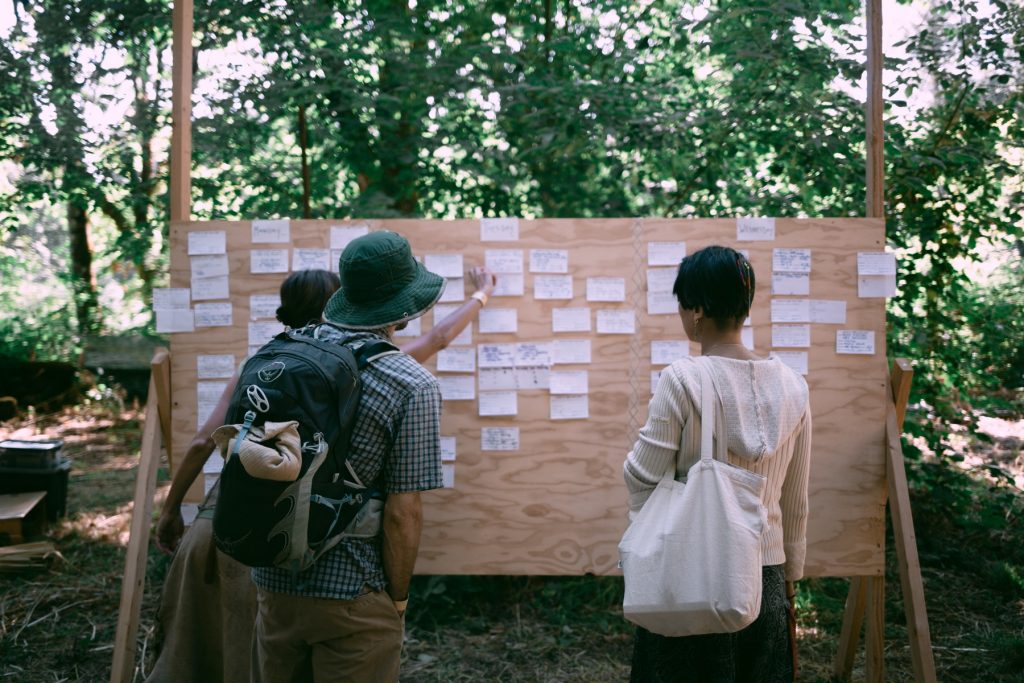 10am-12pm | "All Things Nettles" with Sharon Kallis & Allan Brown
Description: Sharon and Allan follow each others work on Instagram and enjoy sharing their discoveries of the different nuances of fibre processing for spinning nettle. This will be the first time the two have a chance to talk with each other- jump in and listen to the conversation and show and tell that unfolds. Allan will show progress on the current Nettle Cape Project, using nettles sent from places near and far his UK home base and some of his weaving with nettles projects. Sharon will show her local nettle knit undershirt and the braided vest project that was an idea seeded at Echoes last summer. The two will no doubt be processing fibres or spinning or weaving while they talk- feel free to work from home and listen in.
Materials: Whatever hand work you want to do!
---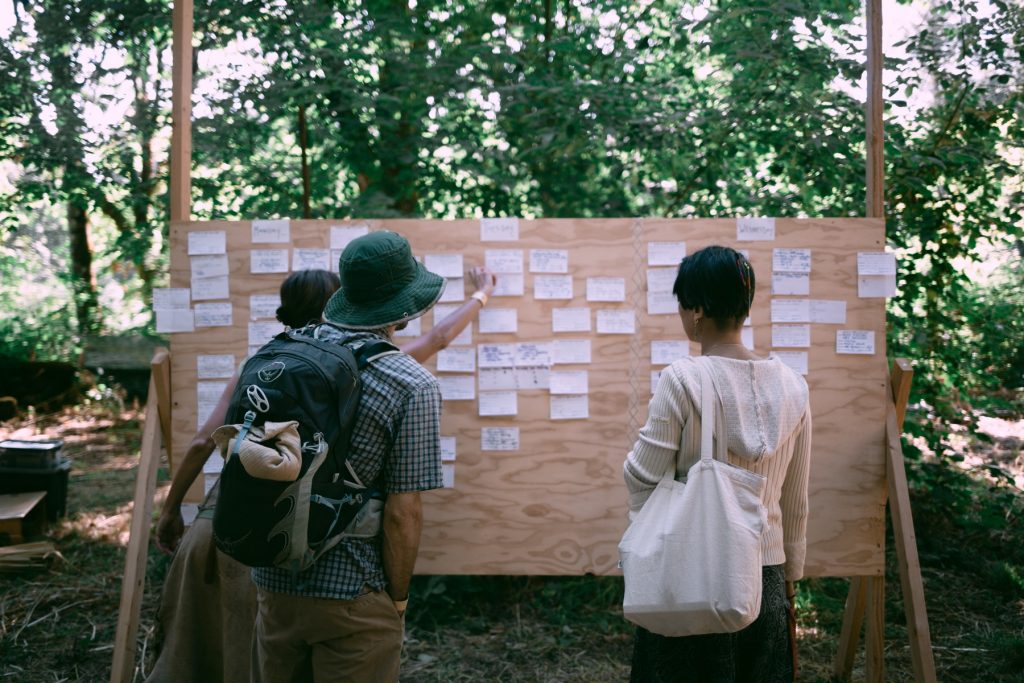 1pm-3pm | Flintknapping w/ Aaron Webster
Description: This class will demonstrate the basics of flintknapping. The focus will be on percussion knapping obsidian and how to apply the same principles to other materials and styles.
Materials: None
---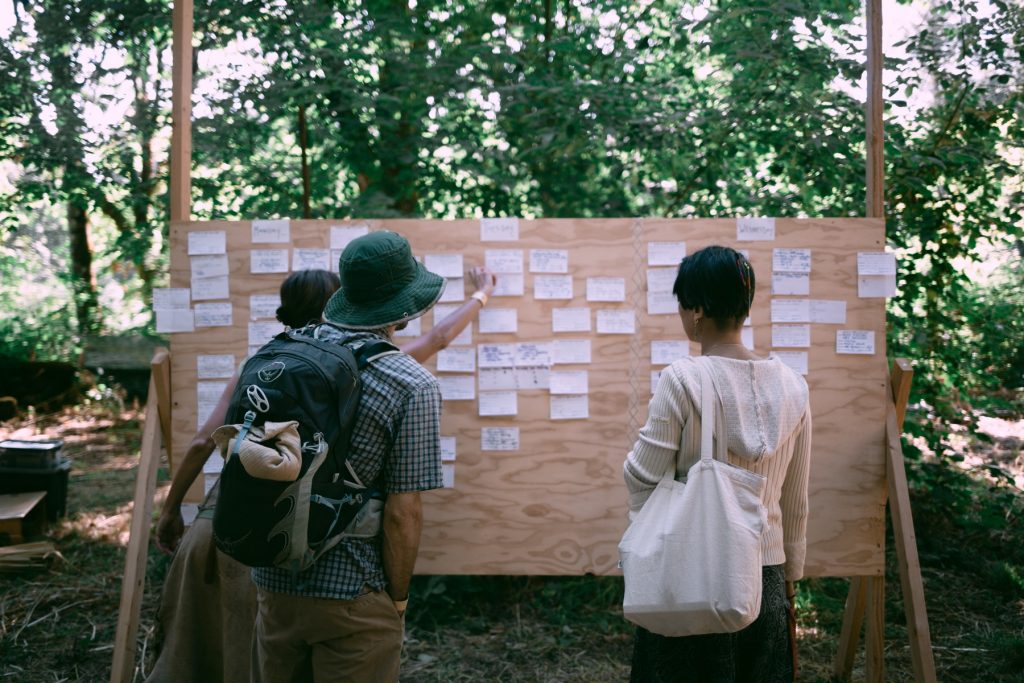 3pm-5pm | "Bow and Tell" – Bow Lay Out and Q&A w/ Joshua Hood-Marvin
Description: I will be Sharing different species of woods I have found successful in bow making, how to get a bow started with wood selection, outline and tool use and a Qand A at the end.
Materials: Notebook to keep track of your questions and such.
---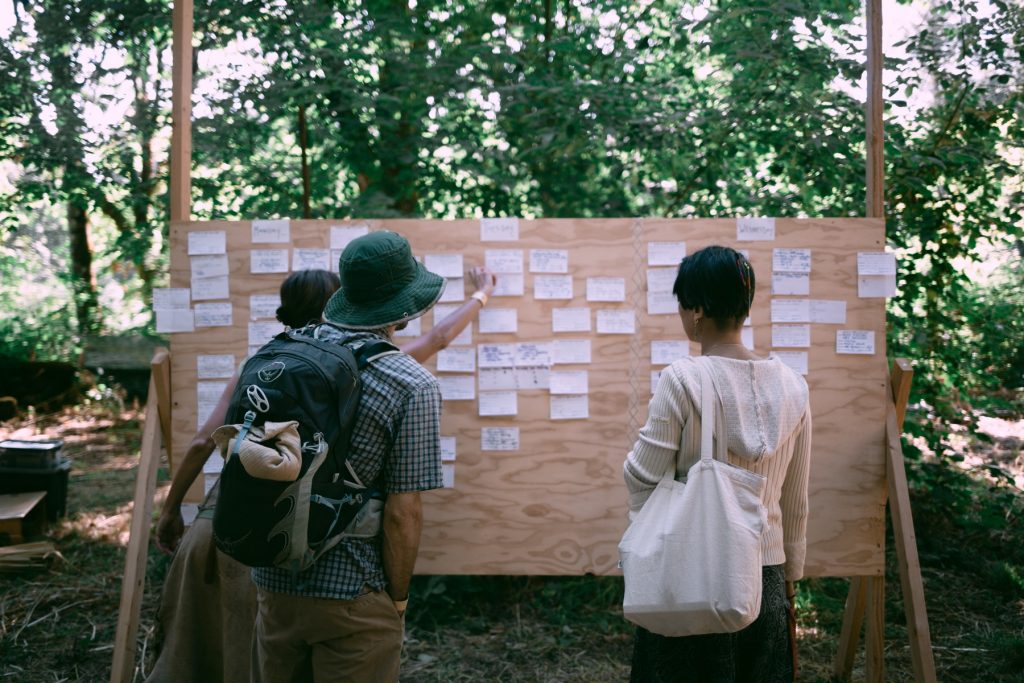 7pm | TRADE BLANKET ONLINE
Description: TBA
Materials: Digital Pics of Trade Items
---
Thursday July 23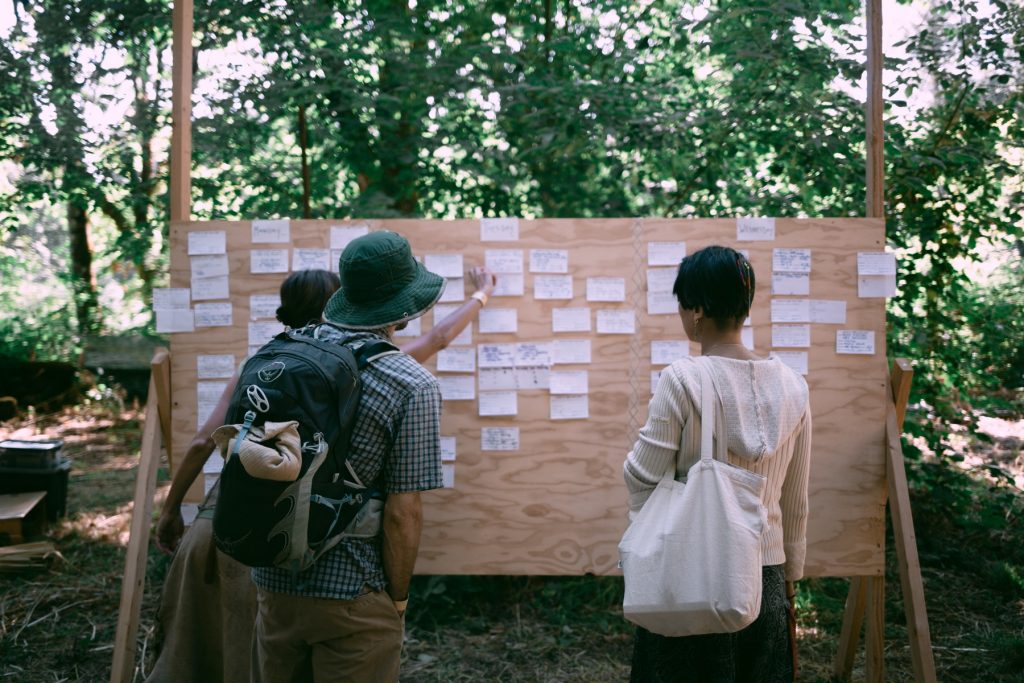 8am-10am | Bone Tools w/ Bradley Philips
Description: This class will cover some basic techniques of making tools from raw bone. The hope is to give students enough information to go out and create their own tools using only their minds, hands, and a few basic materials.This year, no one project will be done from start to finish, rather the instructor hopes to instill the knowledge of techniques for students to work independently.
Materials: Students will need a bone or bones, stone or modern tools of their choosing, and plenty of time as explained in the video.
---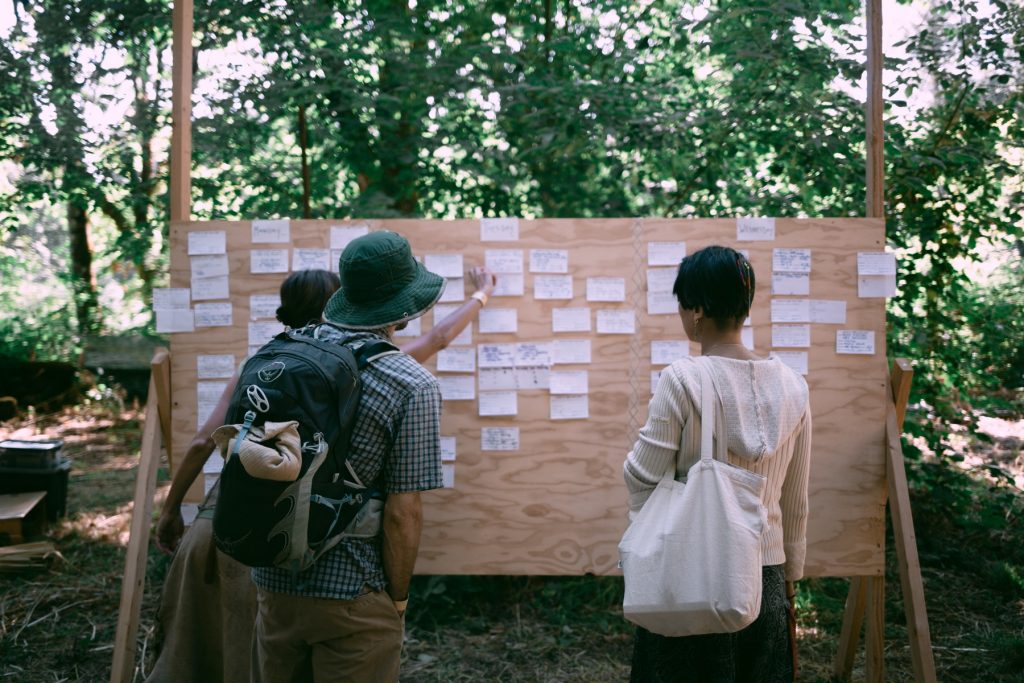 10am-12pm | Nalbinding- Stone Age single needle knitting w/ Kaitlyn Mays
Description: Nalbinding or Needle Binding, is an ancient single needle fiber craft used to make all manner of knitted garments. While the knowledge of fiber craft is hard to date from an archeological perspective, it's estimated that it pre-dates knitting as we know it now by at least 1500 years to the Neolithic period possibly even earlier. An originally wide spread craft, evidence of its use has been found all over the globe. However, the modern practice has mostly survived among the Scandinavian and Finno-Ugric peoples. Knitters beware this bears little resemblance to your craft an has more in common with knottless netting techniques. In this class we will make a small vessel or pouch that will teach you all the techniques necessary to create larger wearable pieces, while still fitting the time constraints of a class setting.
Materials: Wool or 100% animal fiber yarn -worsted weight or heavier. A bone or horn needle is ideal, but large darning needle will suffice.
---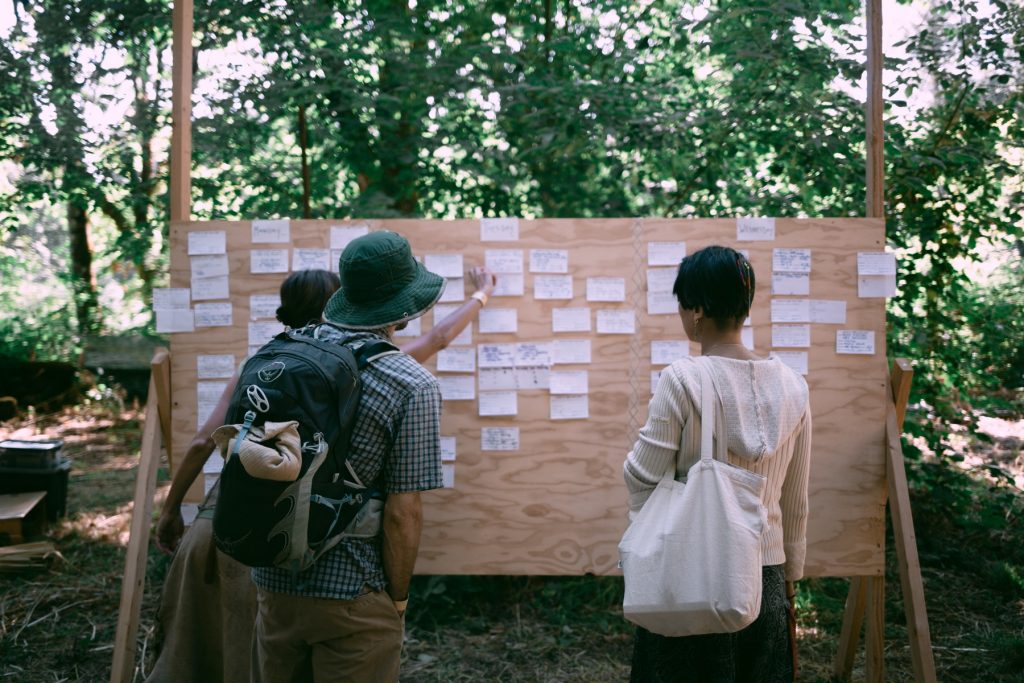 1pm-3pm | Pottery Part 2: Pit Firing
Description: We will go through the process of building a small cooking pot live (Part 1) and then I will demonstrate the process of doing a small firing in your backyard fire pit, with frequent checking live on FB (Part 2). All will be available to download after.
Materials: See Pottery Part 1
---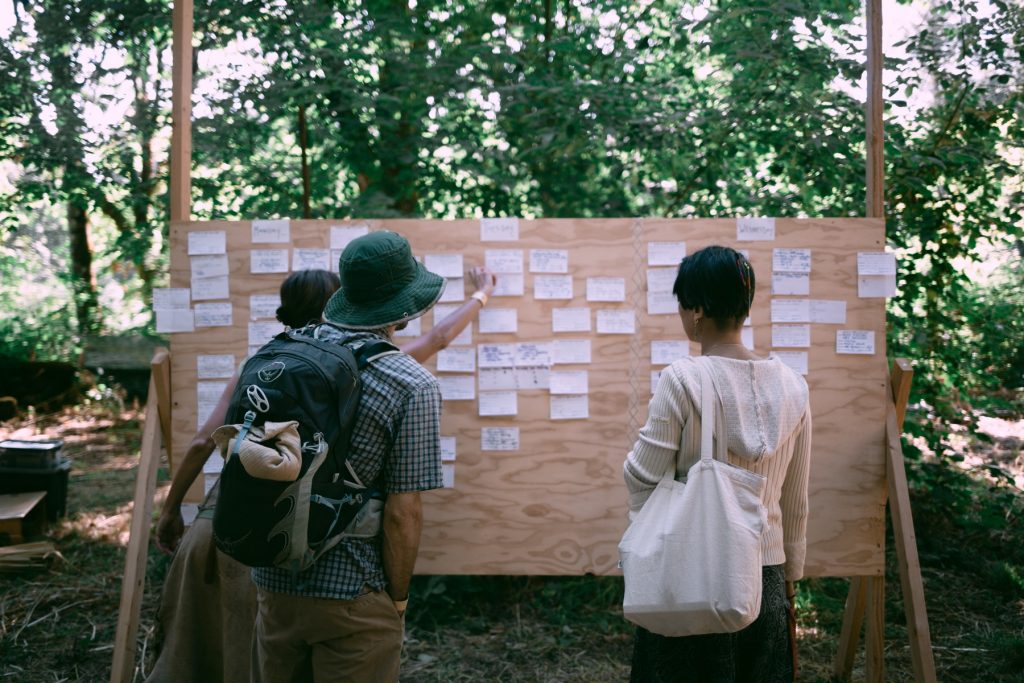 3pm-5pm | TBA
Description: TBA
Materials: TBA
---
Friday July 24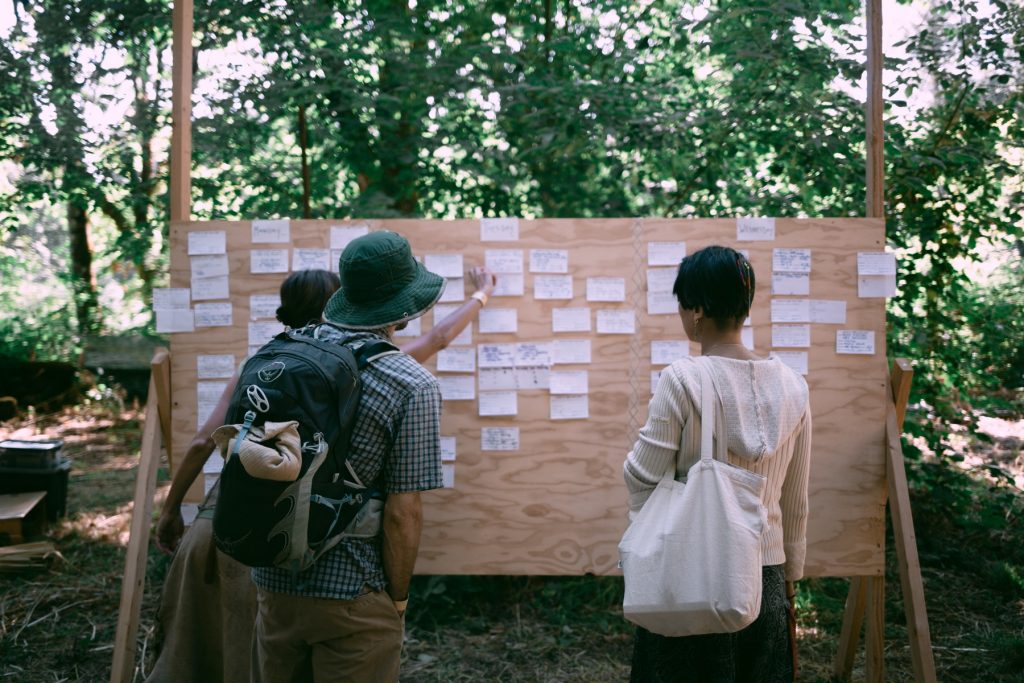 8am-10am | Willow basketry DEMO w/ Aganaq
Description: A stake and strand round base willow basket demo. I will attempt to explain and show important details of the process. Will be taking questions as my attention allows!
Materials: None. Demo Only
---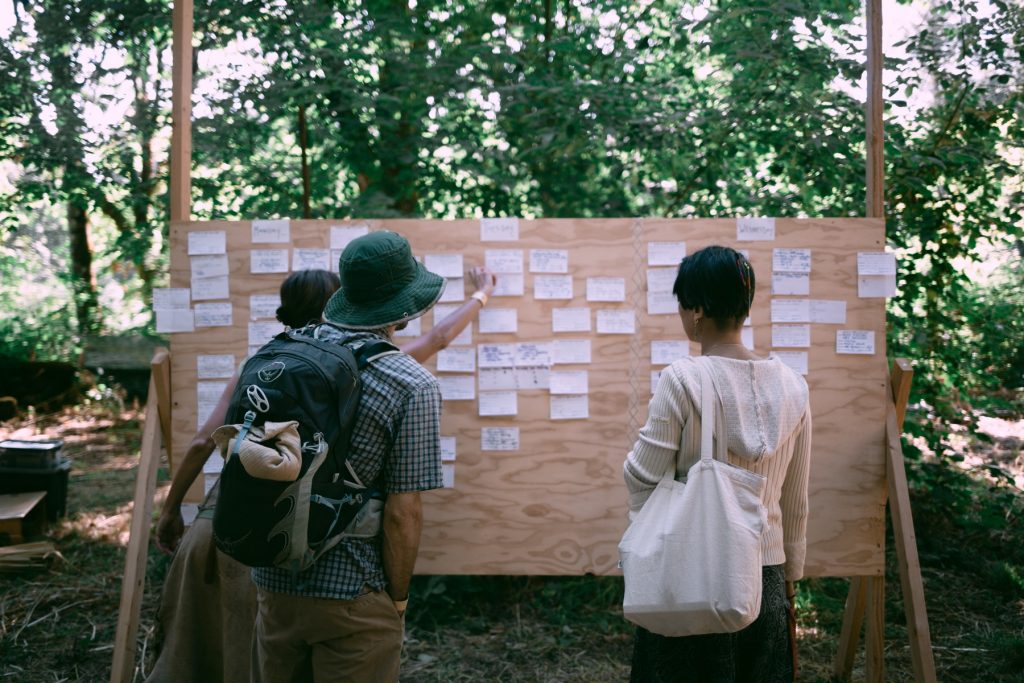 1pm-3pm | Wild fibre blending and spinning: Demonstration and Q&A w/ Sharon Kallis
Description: Sharon will go through the steps of processing retted nettle stalks thru to spun line ready for knitting or weaving. A few tangents will likely include fibre blending with seed fluff and blending other fibres like wool, dogbane and milkweed. Much time will be spent showing how fibres can be processed to different lengths for blending and spinning. The core basics of getting started with a drop spindle will be covered so people feel able to go forward on their own spinning journey. Some time will be spent discussing difference in spinning wool vs plant fibres and how to manage fibre and draft accordingly.
Materials: Bring your hand work, drop spindles and fibre encouraged with carders or dog brush, fleece or vegetable fibres for spinning. otherwise, just listen in and have cordage making materials to use.
---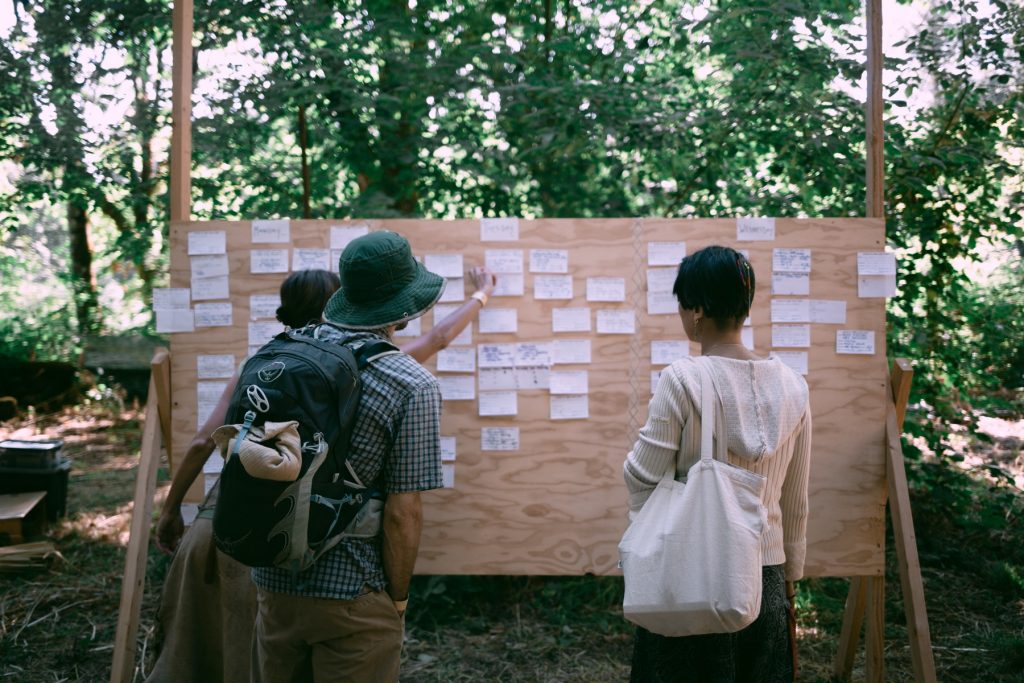 3pm-5pm | Fermentation vs. Refrigeration w/ Shayna Rose
Description: Learn to live off grid and love it! Who needs a refrigerator! I have lived without electricity and learned how to use natural resources and fermentation to live a life I love. The hands on portion in this class will be sauerkraut making (see materials needed). There will also be discussion on tips and tricks for living without electricity and a refrigerator and will talk you through Mead making and lacto-ferments including: beets, watermelon rind, eggs and garlic. You will also get recipes on how to make your own naturally fermented soda pop.
Materials: Quart jar, head of cabbage, good quality salt without iodine.